Bio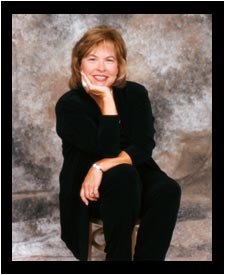 If this is your first visit to my site, welcome. If you're old friends, you've already noticed my website has a great new look, just like you already know who I am and how this all started. BUT, since there will be some newcomers, bear with me, okay, while I fill them in.
When you check out my books page, you'll see I wrote a number of category romances for Bantam's Loveswept line and for Silhouette Desire before I took the plunge and started writing single title romantic suspense action adventures. I'm loving the larger format which gives me the opportunity to create bigger, bolder, grittier novels. Apparently, you all are loving it too. Thanks to all of you who put me on the NEW YORK TIMES list with my Bodyguard Series (
Click here to read more about the Bodyguards) What a thrill to get the call!
In the meantime, a picture is worth a thousand words (bet you never heard THAT before, huh?) so for a little personal glimpse into my life, check out my photo page (Click here to see my photos).
During the course of my career, one thing has never changed. Whether I'm speaking to a group or simply visiting with a reader, my most often asked question is: Where do you get your ideas? The truth is, I don't always know. I realize that sounds strange but there it is. Sometimes a song will prompt a story. Sometimes a photograph or a scene in a movie. Most often, it's the characters who first appear to me and once I know who they are, their story unfolds.
The only thing I do know is that since selling that first book, it's been full speed ahead ever since and every day remains an adventure and a learning experience. I hope that never changes!
Best,
Cindy