July 2013

SUMMER TIME, SUMMER TIME, SUM SUM SUMER TIME!
I love summer. The sun, the songs … the watermelon :o)

And I love that this summer, on July 1st , WHEN SOMEBODY LOVES YOU – an anthology containing two of my classic Loveswepts – will be released as a double volume e-book. SLOW BURN and TEMPTATION FROM THE PAST were my first published novels and I'm so happy to have them available to my readers again in this special collection edition.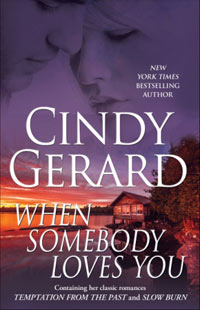 I hope you have time to pick up this special 2 for the price of 1 book then tuck yourself away in your favorite summer spot to relax and read and enjoy it. Amazon | Barnes & Noble

In other exciting news, my first hardcover will be released October 29th. THE WAY HOME is a bonus book in the One-Eyed Jacks series and I can't tell you how excited I am for the book's release. THE WAY OME is a very special Christmas story that touched me deeply as I was writing it. Amazon | Barnes & Noble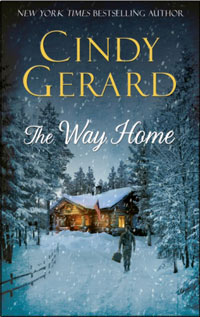 I'll share more as the publication date approaches but in the meantime, here's what one of my FAVORITE authors had to say about THE WAY HOME:
"The Way Home is smart, romantic, exciting and so emotionally satisfying. I hugged myself for hours after reading it. Cindy Gerard really knows how to bring it home!"
Robyn Carr - New York Times Best-seller
Happy Summer everyone and be sure to LIKE me on Facebook where I share all my news about my upcoming books.

And for a fun (and revealing) video interview about my writing process go to http://popularromanceproject.org/interviews/5305/ to get the real scoop. Warning: It's not pretty :o) The full truth never is ….

Be sure to comment if you stop by.

Hugs and more hugs and enjoy your …


SUMMER TIME, SUMMER TIME, SUM SUM SUMER TIME!
Hugs and more hugs, Cindy